Mission
Since 1995, Archidata's mission has been to develop a web solution for real estate management. The Solution is a system that archives plans and manages areas. The information extracted from the plans is accessible rapidly and securely.

In addition to our customer service in place to help clients understand and naviguate within the tools, the team at Archidata is dedicated to optimizing the users experience on the platform.
Management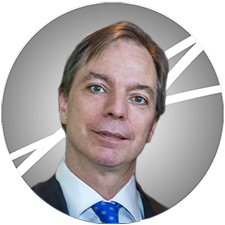 Dominique Dubuc
Founding President
---
Founding president and passionate entrepreneur for over twenty years, Mr. Dominique Dubuc has maintained a steady heading for his company throughout the ups and downs of the Information Technology Industry. Mr. Dubuc has added to his experience two diplomas in Architecture from distinguished universities: a bachelor degree from Laval University (1982) and a master degree from McGill University (1994).

Mr. Dubuc started his career in a well respected Montreal Architectural firm has the chief of the Computer Department. He conducted the implementation of the first CAD system and correspondingly directed the migration from traditional architecture to the computer information age. At the same time, Mr. Dubuc was a professor at the Computer Sciences Department of UQAM University and a computer advisor for the Quebec Government.

In 1987, Dominique Dubuc started his first company. Throughout the years, he found a market niche in the development of computer tools for property management. In order to translate into action his vision, he founded Archidata in 1995, now a leader in North America in the property management business.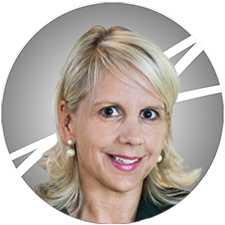 Louise Morgan
Executive Vice-President and Partner
---
Ms. Louise Morgan joined the management team of Archidata in 2005 as Executive Vice-President. She is responsible for sales, marketing, strategic alliances and international affairs. She has brought to the company over 15 years of experience in business and software development with public and private companies, federal government and international organizations in the Telecom and IT sectors. She has acquired a solid experience in business and in product management.

Louise Morgan is a member of BOMA (Business Owners and Managers Association) Toronto and BOMA Quebec, as well as a member of CoreNet Global Canada Leadership Committee, Montreal Chapter.

Ms. Morgan holds a BCom with a specialization in international marketing from the University of Ottawa (1990).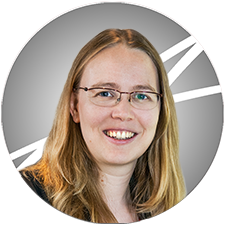 Geneviève Tremblay
Vice-President, Operations and Development
---
Ms. Geneviève Tremblay is part of the Archidata team since 2002. In over 10 years, she has taken many functions such as analyst and technical writer. She has written many standards such as CAO and BIM for corporate, institutional and government clients.

Ms. Tremblay is now Vice-President of Development and Operations. She is the link between the clients and the production and technical teams. Furthermore, she collaborates with the research team to the ongoing improvement of the Archidata Solution.

Ms. Geneviève Tremblay has a master degree in Anthropology from Montreal University (2005).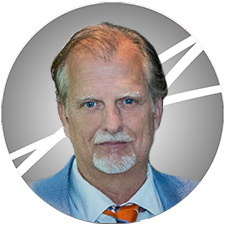 Dominic Tremblay
Vice-President - Design
---
Mr. Dominic Tremblay has been cooperating with Mr. Dubuc for over twenty years, he is the most loyal accomplice of Mr. Dubuc. Trained in mathematics and gifted with a great visual sense, he is engaged in the creation of Archidata users interface, the web langages and the modeling tools. Over the years, Mr. Tremblay has earned a notorious position in the management team. He is now Archidata's Design Vice-President.

Mr. Tremblay has two bachelor degrees from UQÀM University, one in Mathematics (1985) and the second one in Environmental Design (1990).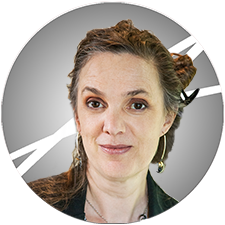 Isabelle Tremblay
National Account Manager
Training Director
---
Ms. Isabelle Tremblay joined Archidata in 2006. She brought with her a solid work experience. She worked in different sectors such as human resources, customer service, project coordination and the creation and the deployment of training programs.

Her versatility has made her a resource officer for everyone. Her attention to details and her sense of order brings her to review all the management process in order to ensure a good organisation. Her concern to answer the clientele needs and her communicative skills makes her a proficient trainer.

Ms. Tremblay holds a bachelor degree in Anthropokinetics (1987).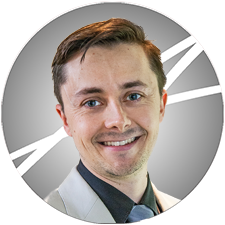 David Marcel
Director, Operations
---
Mr. David Marcel has joined the Archidata team in 2006. His accountability paired with many technical skills has earned him the highly competent position of operational director. In charge of production, he manages all the projects where he is the strategic link between management and production team.

His experience is an undeniable asset for the ongoing development of tools in order to improve the users experience of the Archidata Solution. Understanding the stakes related to the Architectural domain, he has managed the implementation of the Archidata Solution in different sectors of activities such as institutionnal, corporate and commercial.

Mr. David Marcel holds a master degree in Architecture from the École Nationale Supérieure d'Architecture of Lyon (ENSAL), France (2006).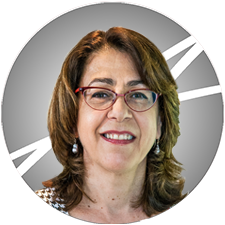 Denise Cadieux
Director - Communication Marketing
---
Ms. Denise Cadieux has recently joined the Archidata management team. She has more than twenty years of experience in Graphic Design in the institutional and commercial fields and a solid base knowledge in communication marketing, specialized in Brand Management.

Ms. Cadieux holds a bachelor degree in Graphic Design from Laval University (1982) and a Specialized Graduate Diploma in Communication Marketing from HEC Montréal (2004).
Archidata Team and Office