Mission
Archidata was founded in 1995 by Dominique Dubuc, the founder and president who originally envisioned a link between the graphic and alphanumerical worlds. In the contextual background of a numerical and GIS intelligence, Archidata's current mission is to help companies transition to the BIM era by converting all 2D existing building data to 3D/BIM.

For more than twenty years, Archidata has worked to develop a web-based software for real estate management. Information extracted from plans is leveraged to build a database for the management of buildings or real estate portfolios. Today, the Archidata Solution is the most complete on the market.

An important part of our mission is optimizing the client experience. The Archidata team is dedicated to helping clients understand and navigate within the Archidata Solution.


Research and Development

Research and development are closely linked to Archidata's mission. This business strategy keeps Archidata as a leader on the market and lets all its clients benefit from research results and, consequently, the ongoing improvement of the Archidata Solution.
Archidata's R&D is focused on providing tools to help property managers make sense of Big Data by mapping it on floor plans and 3D models.
Management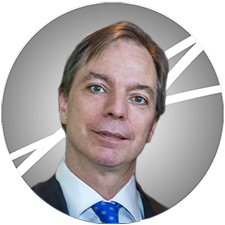 Dominique Dubuc
Founder and President
---
Founder, president and passionate entrepreneur for over thirty years, Mr. Dominique Dubuc maintained a steady heading for his company throughout the ups and downs of the information technology industry. Mr. Dubuc combined to his real-world experience two diplomas in architecture from distinguished universities: a bachelor's degree from Laval University (1982) and a master's degree from McGill University (1994).

Mr. Dubuc started his career in a well-respected Montreal architectural firm as chief of the computer department. He conducted the implementation of the first CAD system and managed the migration from traditional architecture to the computer information age. At the same time, Mr. Dubuc was a teacher in the Computer Sciences Department at the University of Quebec in Montreal (UQAM) and a computer advisor for the Quebec government.

In 1987, Dominique Dubuc started his first company. Throughout the years, he has found a market niche developing software for property management. In order to carry out his vision, Archidata was founded in 1995, now a leader in North America in the property management business field.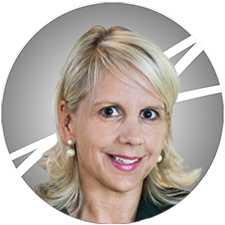 Louise Morgan
Executive Vice-President and Partner
---
Ms. Louise Morgan is the Executive Vice-President and partner since 2005. She is the head of sales, marketing, strategic alliances and international affairs. Ms. Morgan has over twenty-five years of experience in business and software development with public and private companies, federal government and international organizations in the telecom and IT sectors.

Louise Morgan is a member of BOMA (Business Owners and Managers Association) Toronto and BOMA Quebec, as well as a member of CoreNet Global Canada Leadership Committee, Montreal Chapter.

Ms. Morgan holds a BCom with a specialization in international marketing from the University of Ottawa (1990).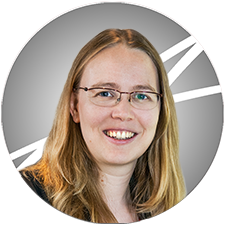 Geneviève Tremblay
Vice-President, Operations and Development
---
Ms. Geneviève Tremblay is part of the Archidata team since 2002. She has held many positions in the company including analyst and technical writer.

Ms. Tremblay is Vice-President of Development and Operations and the link between clients and the production and technical teams. Furthermore, she collaborates with the research team for the ongoing improvement of the Archidata Solution.

Ms. Geneviève Tremblay has a master's degree in anthropology from Montreal University (2005).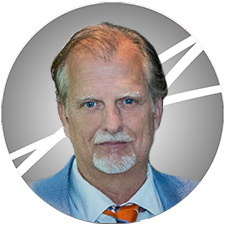 Dominic Tremblay
Vice-President - Design
---
Mr. Dominic Tremblay has worked with Mr. Dubuc for more than twenty years. Trained in mathematics and gifted with a great visual sense, he is involved in the creation of Archidata Solution's user interface, web languages and modelling tools.

Mr. Tremblay is Vice-President, Design.

Mr. Tremblay has two bachelor's degrees from the University of Quebec in Montreal, one in Mathematics (1985) and the second one in Environmental Design (1990).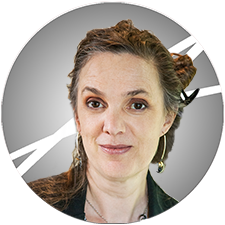 Isabelle Tremblay
National Account Manager
Training Director
---
Ms. Isabelle Tremblay has worked for Archidata since 2006. Her experience touches different sectors such as human resources, customer service, project coordination and creation and deployment of training programs.

Her versatility and her attention to details are key skills she uses when reviewing management processes to ensure a good organization. Her concern for clients' needs and her communication skills makes her a proficient trainer.

Ms. Tremblay holds a bachelor's degree in anthropokinetics (1987).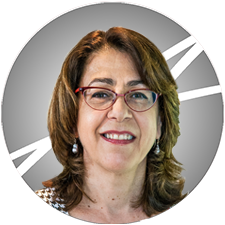 Denise Cadieux
Director - Communication Marketing
---
Ms. Denise Cadieux is part of the management team since 2015. She has more than thirty years of experience in communication, brand management and graphic design in the institutional and commercial fields.

Ms. Cadieux holds a bachelor's degree in graphic design from Laval University (1982) and a specialized graduate diploma in communication marketing from HEC Montréal (2004).
Archidata Team and Office
Career
You wish to take on empowering challenges and be part of a young, dynamic and multicultural team?
Benefits for all employees:
Group insurance plan (employer contribution)
Voluntary retirement savings plan (employer contribution)
Possibility of flexible working schedule
Gym in the same building, on the same floor
Shower (active transportation)
Coffee, espresso, tea
Social activities
To submit your application, send us your curriculum vitae with a cover letter to the following address: admin@archidata.com
Employment
System Analyst .NET and/or AutoCad
Challenges
Develop Archidata's software
Detect and correct bugs
Develop and write documentation for procedures and developments
Support hardware, infrastructure and network management
Work alone and in consultation with actors from different disciplines
Manage system databases
Manage software versions and their standardization
Ensure quality
Qualifications
Bachelor in Computer Sciences or related studies
3 to 5 years of experience in software development
Experience with Microsoft .NET Platform
Experience with HTML5, Javascript, jQuery, JSON
Proven SQL skills: ability to develop and write in SQL
Development experience with Visual Studio 2015 and up
Proficiency in both official languages, spoken and written
Junior Software Developer
Challenges
Maintain the existing system
Redevelop the system on .NET platform
Manage software updates
Manage system databases
Manage software versions and their standardization
Work alone and in consultation with actors from different disciplines
Qualifications
Diploma of College Studies (CEGEP) in computer science
Knowledge of HTML and Javascript languages
Knowledge of ASAP, SQL, .NET, FoxPro and LISP languages an asset
Ability to adapt to a new environment
Bilingualism an asset (French / English)
Account Manager
Challenges
Client Relationship
Collect customer feedback on Archidata applications
Analyze customer needs to create sales opportunities
Prepare submissions, requests for proposals or information, presentations and additional documentation
Account Management
Establish a schedule for the data implementation of the buildings and have it approved by the client
Coordinate the data implementation by buildings
Establish access and create accounts for managers and professionals
Financial Management
Establish the billing policy with the client
Miscellaneous
Adapt class outlines for client business processes.
Coordinate training and user manuals
Train clients and consultants on the use of Archidata's software (groups of 1 to 10 people)
Qualifications
University degree in management, architecture or engineering
Minimum of three (3) years experience in account management
Proficiency in both official languages, spoken and written
Computer knowledge
Knowledge of AutoCAD and Revit software an asset
Project manager
Challenges
Analyze and modify architectural and engineering plans
Learn software developed by Archidata to archive plans and manage spaces and equipment
Monitor the quality of management data produced for the client
Manage and monitor projects
Support research and development of information and geomatics systems (test and comment on new applications)
Conduct "as-built" field surveys
Qualifications
Bachelor degree in Architecture or related studies
Extensive knowledge of AutoCAD
Good understanding of building plans
Bilingualism an asset (French/English)
Receptionist
Challenges
Welcome, inform and direct visitors
Answers and filter calls
Transfer messages and mail to employees
Manage office administrative email
Plan meetings
Manage the office agenda
Order office supplies
Keep common areas clean
Plan business travel for management
Qualifications
Diploma of College Studies (CEGEP)
A minimum of 1 to 2 years' experience
Proficiency in both official languages, spoken and written
Knowledge of Microsoft Office Suite
Knowledge of Simple Accountant (Sage 50) and database software an asset
Working hours
The receptionist's work schedule is 35 hours per week. The person must be present at the front desk from 9:00 am to 5:00 pm (excluding an hour lunch break), Monday to Friday, without the possibility of a flexible work hours.